Sun, Nov 5, 2017 by Kumori READ MORE
Taken from here. Website URL: https://HLPugs.tf Inspired by PUG services such as PugChamp and similar to the past IRC channels of tf2-mix.nahl and tf2.pug.nahl, HLPugs.tf is a Highlander draft-organized system wh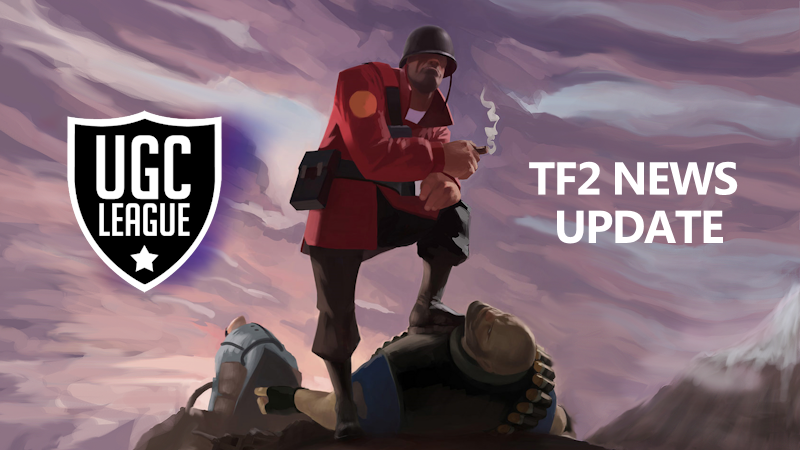 Wed, Jun 1, 2016 by Snowblindfrog READ MORE
As many of you know, the UGC website has been offline for a few days recently due to a persistent DDOS attack. In the beginning we were not sure how long this DDOS issue was going to persist and hoped to only delay HL. As time has gone on we've decided that it would be best to delay all formats. While the site is back up now, we felt that it's unfair at this point for 4v4 teams to be ex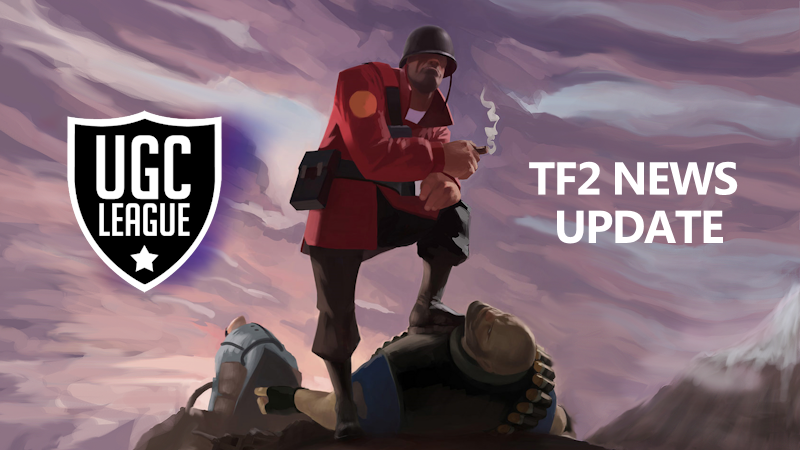 Tue, May 3, 2016 by Snowblindfrog READ MORE
As you are all by now aware, on April 29th a wave of VAC bans were handed out for LMAOBox users. This wave affected 467 players in UGC (not all of which have actually played here). Of those 467 players, 168 were rostered at the time and have since been dropped and banned. As is the case with all VAC bans, there is no way to determine the specific date and time of the incident that lead to the b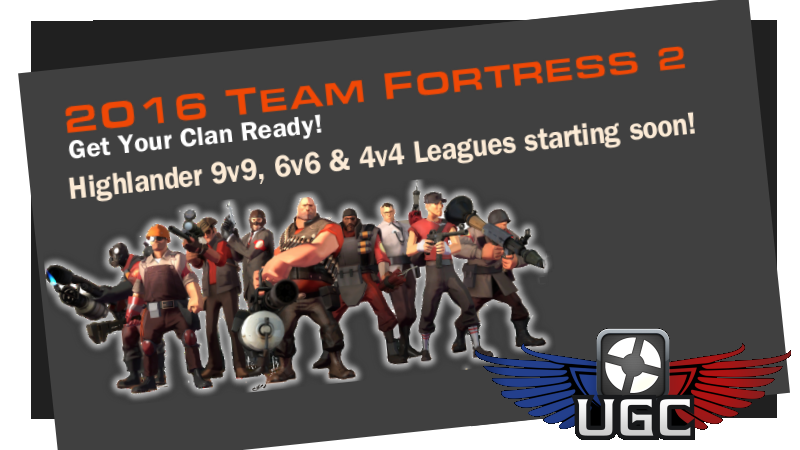 Sun, Jan 3, 2016 by Fornaught READ MORE
Welcome to our new 2016 Seasons of Teamfortress 2! Our Highlander, 6v6 League and 4v4 League start next week, with Schedules being set next week! To be on our first week match schedule, Teams will need to have rosters ip, and Teams set to "ready" by next week, 5 days before first match! NEW Week 1 Dates Highlander Week 1 - Monday Jan 18th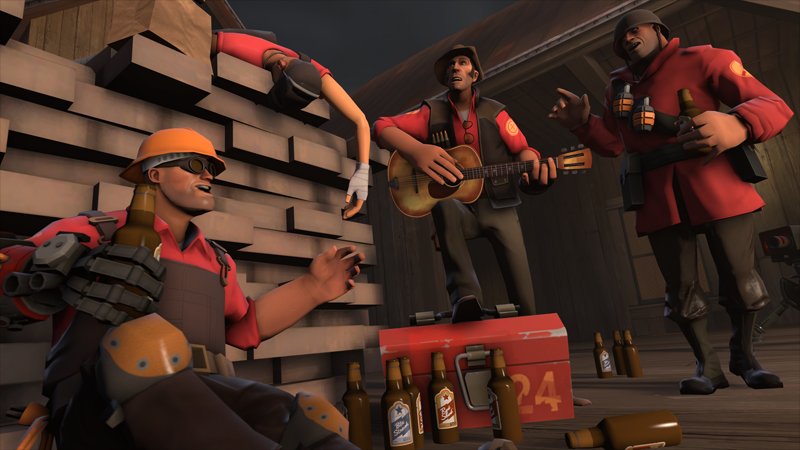 Wed, Nov 25, 2015 by Fornaught READ MORE
TF2 Clans... It's Party Time! Congratulations for completing our 3rd League Seasons for the 2015 year. Thanks for Playing in the UGC League, we hope you had fun. Special Mention to the Top Ranks of each division. TF2 Highlander - Season 17 Top Scoring Clans NA Platinum - Acoomuma, Euro Platinum -

Sun, May 17, 2015 by Fornaught READ MORE
SSSS! Our Summer seasons of TeamFortress 2 and Dota 2 are starting May 31 - June5th for all of our Leagues. Even if it's not summer where you are, come enjoy some hot league play! Highlander 9v9 - Starting June 1st There can only be one... of each class in our flagship 9v9 Teamfortress 2 League Dota 2 5v5 - Starting May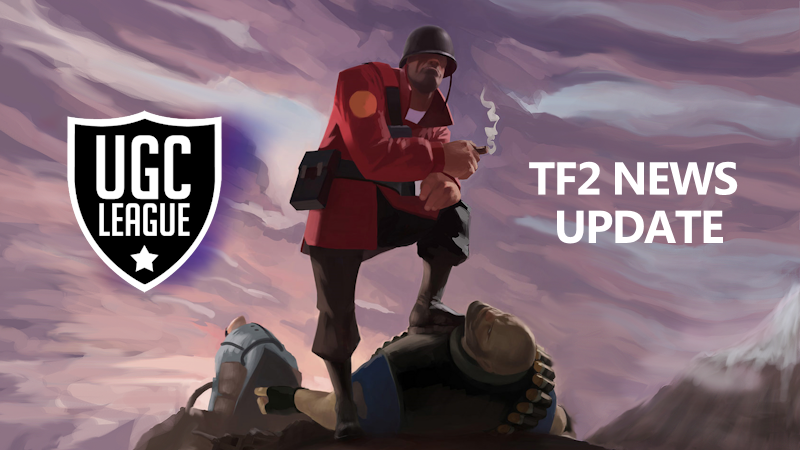 Mon, Mar 30, 2015 by Fornaught READ MORE
Playoffs have begun! See the Schedule pages of each league for more information.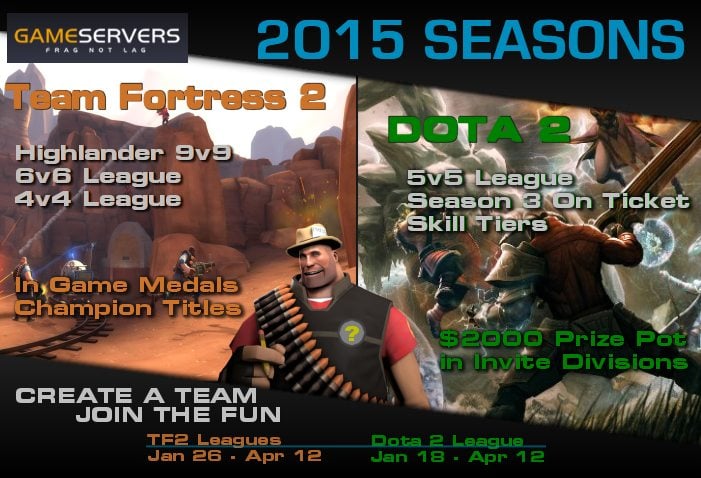 Tue, Jan 13, 2015 by Fornaught READ MORE
New seasons for Team Fortress 2 and Dota 2 Leagues Team Fortress 2 - Highlander 9v9 League Season 15, 6vs6 League Season 17, 4v4 League Season 4! Avaliable Servers are sponsored by Gameservers.com Dota 2 League - Season 3 for our 5v5 Team, League Competition with teams placed into Skill Tiers by average mmr.