OW Season 4 - Week 1: King's Row & WP: Gibraltar + Nepal (TB)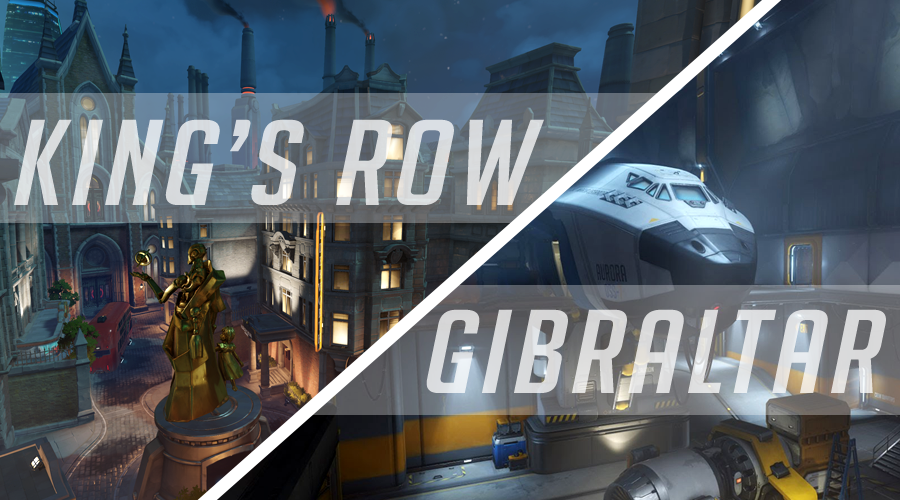 Mon, May 15, 2017 by snowblindfrog
SEASON 4 WEEK 1
The Week 1 Schedule is now live!
Map 1: King's Row (Hybrid/Escort)
Map 2: Watchpoint: Gibraltar (Escort)
Each map this week plays out just like a normal ranked match. Each team will get at least one opportunity to attack and defend. Additional opportunities to attack/defend will be dictated by the Time Bank mechanic. Winner of each map receives 1 match point. In the unlikely event of a tie, proceed to the next map.
TB map (if needed): Nepal (played with Score to Win = 2 - Whichever team wins this map will receive 1 match point.
Possible match scores: 1-0, 2-0 or 2-1
Reminders to team leaders:
Please make sure to skim through our revamped ruleset for Season 4.
Season 4 has new default match nights. Please plan accordingly. Your default match date will be listed in numerous leader pages to help remind you.
Make sure to use the Match Comms panel to coordinate your match.

Team Leaders can access the Match Comms from 2 locations:
a.) While logged in as a Team Leader: by clicking on Match List > View Match Details from your Team Leader Homepage.
b.) While logged in as a Player: by clicking on the yellow "Match Details" button on your Player Homepage.
How to contact us: For quickest service players should contact an admin on our Discord server. Feel free to also contact us directly on BattleNet or on Twitter.
GOOD LUCK TO ALL TEAMS!